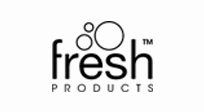 FRESH PRODUCTS (USA)
Fresh is an innovative odor control and air freshening manufacturer based in Toledo, Ohio, USA. Over 95% of our products are manufactured in Toledo, and have been since the company was founded in 1971. Singularly focused, we love what we do. We want the world to know, any space can smell great. We create fresher spaces for happier, more productive people.
With a singular mission of "Keeping the world smelling fresh"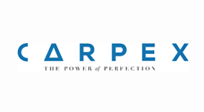 CARPEX
Caprex/Net-Pak is Turkish manufacturer of high quality professional hygiene solutions.
Proven itself in the international arena with its focus on products of hygiene, sanitation and professional fragrancing, its result-oriented approach, and as an innovator in its field, Carpex provides its business partners with products of global standards. A wide range of product focused on meeting all your needs in the areas of hygiene, sanitation and fragrancing.